How Much Trouble is Tesla in?
Let's see what the social-data says.
Wall Street is worried about production issues. The stock has taken a hit, and the CEO made an April Fools Day joke about going bankrupt. Let's take a look beyond the headlines to see how consumers are reacting to Tesla's troubles... You don't want to miss this free report.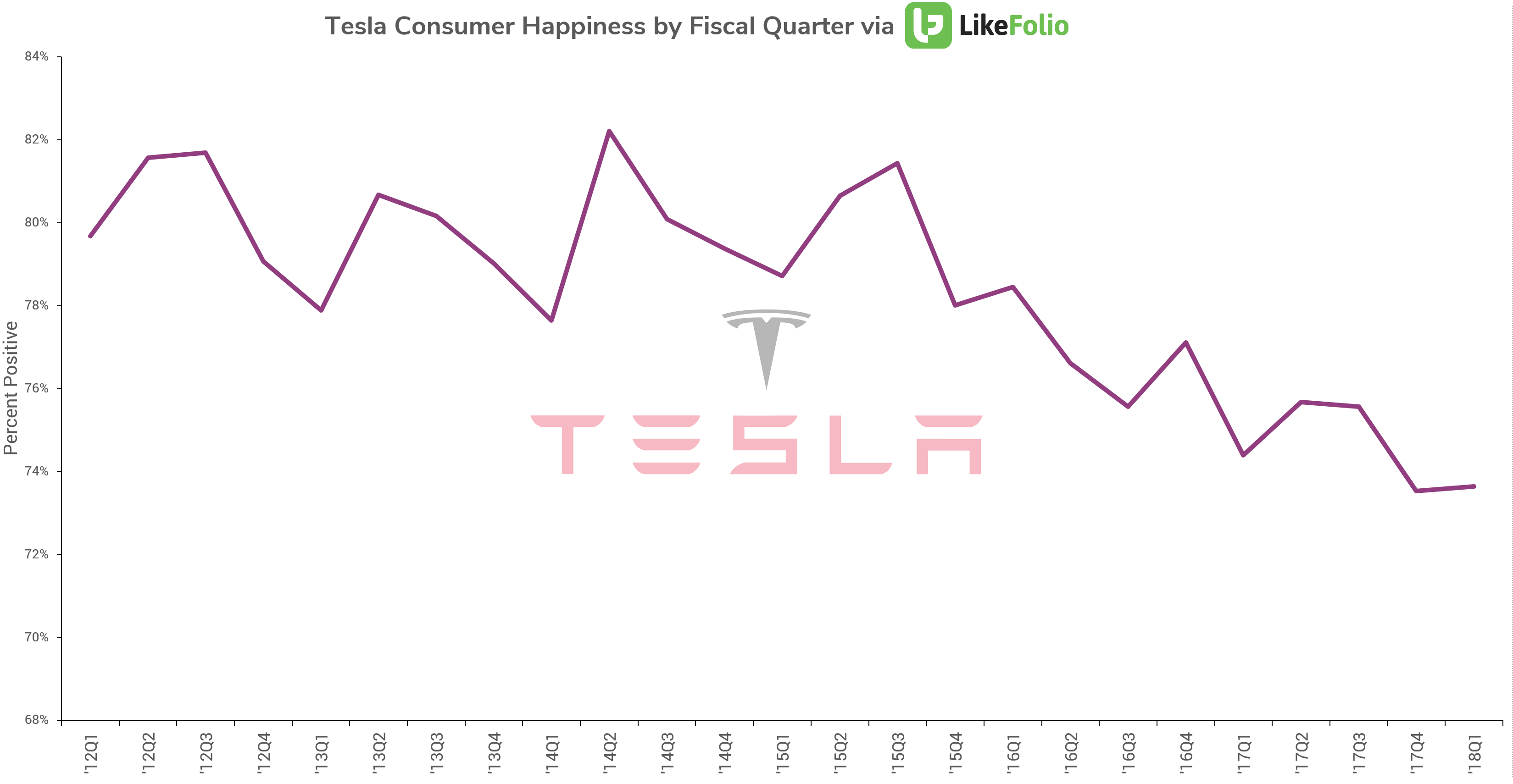 Inside the Report
Analysis of Tesla's Consumer Happiness decline -- a red flag for investors?
Tesla's Purchase Intent mentions -- what do they say about consumer demand for the product?
How successful was the "Tesla orbits the Earth" PR stunt?
Is Telsa stock in real trouble, or are the negative headlines providing yet another buying opportunity?
Get the Free Report Now